2 min read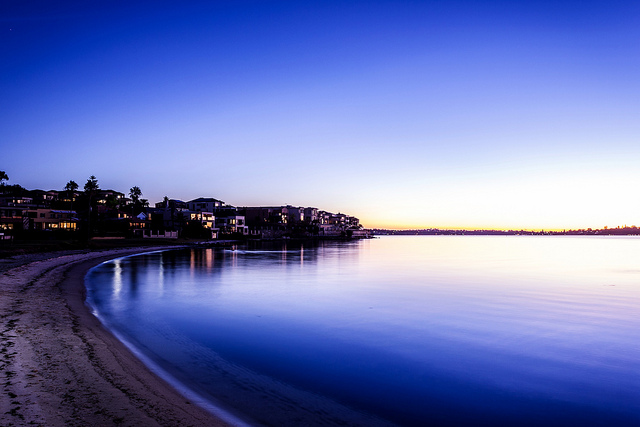 CloudFlare is excited to announce the launch of our newest data center in Perth, Australia. This expands the breadth of our global network to span 80 unique cities across 41 countries, and is our fourth data center in the Oceania region, joining existing data centers in Sydney, Melbourne and Auckland.
Western Australia
Perth is in a fascinating location. Home to sunny beaches and the highest number of self-made millionaires in the world, it is actually geographically closer to Singapore than to Sydney (though closer to Sydney in a "networking" sense, as determined by BGP routing).
Visitors to millions of websites across Western Australia served locally can now experience a faster and safer Internet - and ISPs can reach us at the Western Australia Internet Exchange (WA-IX), one of 119 internet exchanges that we openly peer at.

Latency in milliseconds from end user (Perth) to CloudFlare. Source: Cedexis
Missing letters?
Helping build CloudFlare's network provides our team members with the opportunity to not just speed up the Internet, but also improve our sense of geography. Visitors to our offices in San Francisco, London and Singapore can get a sneak peek at our fast-changing map (with live and upcoming dots). Perth is now "green" (live).

Network Map at CloudFlare office in San Francisco
CloudFlare now has data centers in cities beginning with most letters:
A: Amsterdam, Ashburn, Atlanta, Auckland
B: Bangkok, Berlin, Bucharest, Buenos Aires
C: Cairo, Chengdu, Chennai, Chicago, Copenhagen
D: Dallas, Doha, Dongguan, Dubai, Dublin, Dusseldorf
F: Frankfurt, Foshan, Fuzhou
G: Guangzhou
H: Hamburg, Hangzhou, Hengyang, Hong Kong
J: Jiaxing, Johannesburg
K: Kiev, Kuala Lumpur, Kuwait City
L: Langfang, Lima, London, Luoyang, Los Angeles
M: Madrid, Manchester, Marseille, Medellin, Melbourne, Miami, Milan, Minneapolis, Mombasa, Montreal, Mumbai, Muscat
N: Nanning, New Delhi, Newark
O: Osaka, Oslo
P: Paris, Perth, Phoenix, Prague
Q: Qingdao
S: San Jose, Sao Paulo, Seattle, Seoul, Shenyang, Shijiazhuang, Singapore, Sofia, Stockholm, Sydney
T: Taipei, Tianjin, Tokyo, Toronto
V: Valparaiso, Vancouver, Vienna
W: Warsaw
X: Xi'an
Z: Zhengzhou, Zurich
If you know of a city beginning with any of the missing letters that could benefit from a faster Internet, please let our team know!
Photo sources: Daniel Lee (Flickr) and Cedexis