6 min read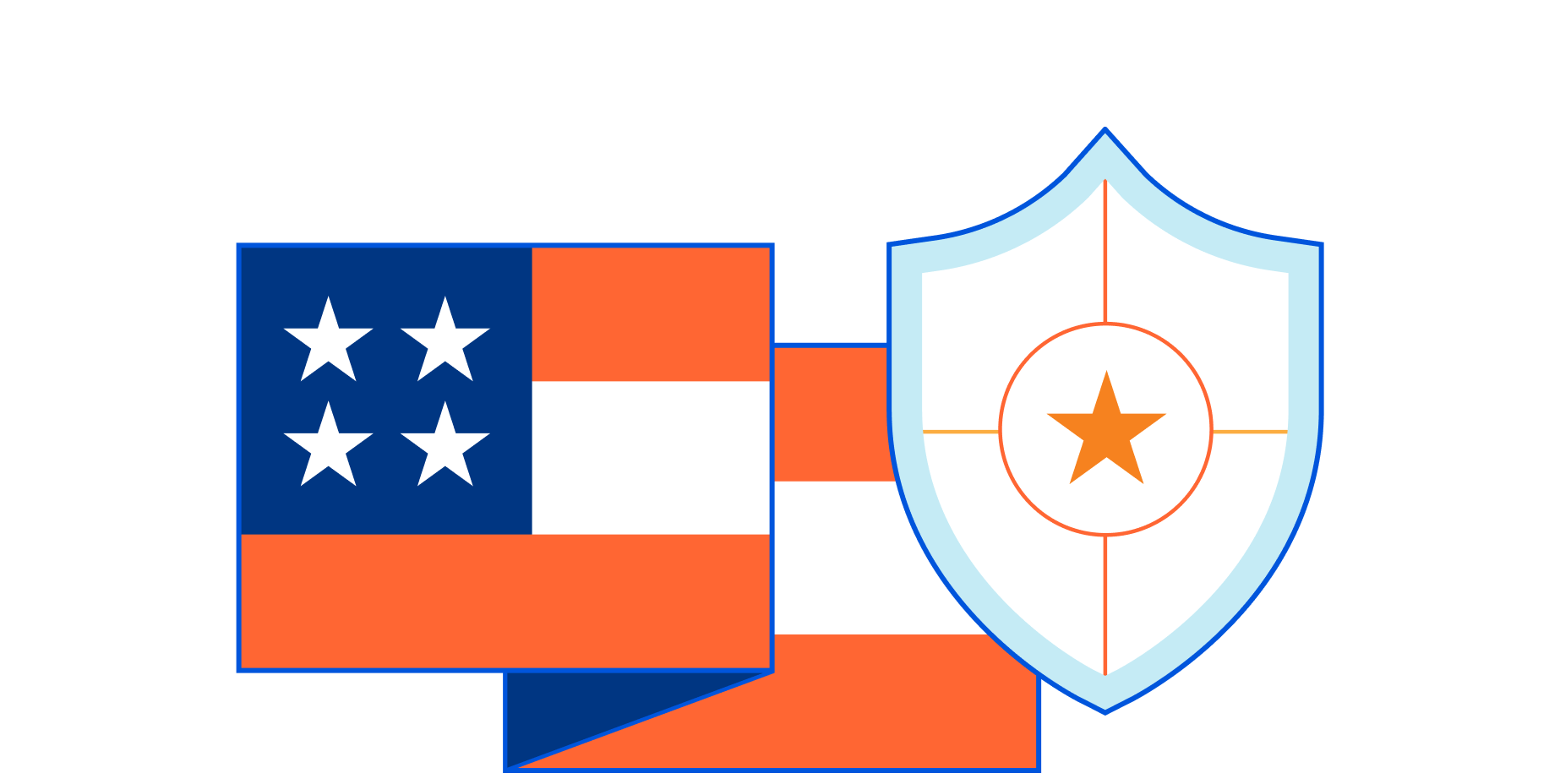 Today, we are excited to share that Cloudflare and Accenture Federal Services (AFS) have been selected by the Department of Homeland Security (DHS) to develop a joint solution to help the federal government defend itself against cyberattacks. The solution consists of Cloudflare's protective DNS resolver which will filter DNS queries from offices and locations of the federal government and stream events directly to Accenture's analysis platform.
Located within DHS, the Cybersecurity and Infrastructure Security Agency (CISA) operates as "the nation's risk advisor."1 CISA works with partners across the public and private sector to improve the security and reliability of critical infrastructure; a mission that spans across the federal government, State, Local, Tribal, and Territorial partnerships and the private sector to provide solutions to emerging and ever-changing threats.
Over the last few years, CISA has repeatedly flagged the cyber risk posed by malicious hostnames, phishing emails with malicious links, and untrustworthy upstream Domain Name System (DNS) resolvers.2 Attackers can compromise devices or accounts, and ultimately data, by tricking a user or system into sending a DNS query for a specific hostname. Once that query is resolved, those devices establish connections that can lead to malware downloads, phishing websites, or data exfiltration.
In May 2021, CISA and the National Security Agency (NSA) proposed that teams deploy protective DNS resolvers to prevent those attacks from becoming incidents. Unlike standard DNS resolvers, protective DNS resolvers check the hostname being resolved to determine if the destination is malicious. If that is the case, or even if the destination is just suspicious, the resolver can stop answering the DNS query and block the connection.
Earlier this year, CISA announced they are not only recommending a protective DNS resolver — they have launched a program to offer a solution to their partners. After a thorough review process, CISA has announced that they have selected Cloudflare and AFS to deliver a joint solution that can be used by departments and agencies of any size within the Federal Civilian Executive Branch.
Helping keep governments safer
Attacks against the critical infrastructure in the United States are continuing to increase. Cloudflare Radar, where we publish insights from our global network, consistently sees the U.S. as one of the most targeted countries for DDoS attacks. Attacks like phishing campaigns compromise credentials to sensitive systems. Ransomware bypasses traditional network perimeters and shuts down target systems.
The sophistication of those attacks also continues to increase. Last year's SolarWinds Orion compromise represents a new type of supply chain attack where trusted software becomes the backdoor for data breaches. Cloudflare's analysis of the SolarWinds incident observed compromise patterns that were active over eight months, during which the destinations used grew to nearly 5,000 unique subdomains.
The increase in volume and sophistication has driven a demand for the information and tools to defend against these types of threats at all levels of the US government. Last year, CISA advised over 6,000 state and local officials, as well as federal partners, on mechanisms to protect their critical infrastructure.
At Cloudflare, we have observed a similar pattern. In 2017, Cloudflare launched the Athenian Project to provide state, county, or municipal governments with security for websites that administer elections or report results. In 2020, 229 state and local governments, in 28 states, trusted Cloudflare to help defend their election websites. State and local government websites served by Cloudflare's Athenian Project increased by 48% last year.
As these attacks continue to evolve, one thing many have in common is their use of a DNS query to a malicious hostname. From SolarWinds to last month's spearphishing attack against the U.S. Agency for International Development, attackers continue to rely on one of the most basic technologies used when connecting to the Internet.
Delivering a protective DNS resolver
User activity on the Internet typically starts with a DNS query to a DNS resolver. When users visit a website in their browser, open a link in an email, or use a mobile application, their device first sends a DNS query to convert the domain name of the website or server into the Internet Protocol (IP) address of the host serving that site. Once their device has the IP address, they can establish a connection.
Attacks on the Internet can also start the same way. Devices that download malware begin making DNS queries to establish connections and leak information. Users that visit an imposter website input their credentials and become part of a phishing attack.
These attacks are successful because DNS resolvers, by default, trust all destinations. If a user sends a DNS query for any hostname, the resolver returns the IP address without determining if that destination is suspicious.
Some hostnames are known to security researchers, including hostnames used in previous attacks or ones that use typos of popular hostnames. Other attacks start from unknown or new threats. Detecting those requires monitoring DNS query behavior, detecting patterns to new hostnames, or blocking newly seen and registered domains altogether.
Protective DNS resolvers apply a Zero Trust model to DNS queries. Instead of trusting any destination, protective resolvers check the hostname of every query and IP address of every response against a list of known malicious destinations. If the hostname or IP address is in that list, the resolver will not return the result to the user and the connection will fail.
Building a solution with Accenture Federal Services
The solution being delivered to CISA, Cloudflare Gateway, builds on Cloudflare's network to deliver a protective DNS resolver that does not compromise performance. It starts by sending all DNS queries from enrolled devices and offices to Cloudflare's network. While more of the HTTP Internet continues to be encrypted, the default protocol for sending DNS queries on most devices is still unencrypted. Cloudflare Gateway's protective DNS resolver supports encrypted options like DNS over HTTPS (DoH) and DNS over TLS (DoT).
Next, blocking DNS queries to malicious hostnames starts with knowing what hostnames are potentially malicious. Cloudflare's network provides our protective DNS resolver with unique visibility into threats on the Internet. Every day, Cloudflare's network handles over 800 billion DNS queries. Our infrastructure responds to 25 million HTTP requests per second. We deploy that network in more than 200 cities in over 100 countries around the world, giving our team the ability to see attack patterns around the world.
We convert that data into the insights that power our security products. For example, we analyze the billions of DNS queries we handle to detect anomalous behavior that would indicate a hostname is being used to leak data through a DNS tunneling attack. For the CISA solution, Cloudflare's datasets are further enriched by applying additional cybersecurity research along with Accenture's Cyber Threat Intelligence (ACTI) feed to provide signals to detect new and changing threats on the internet. This dataset is further analyzed by data scientists using advanced business intelligence tools powered by artificial intelligence and machine learning.
Working towards a FedRAMP future
Our Public Sector team is focused on partnering with Federal, State and Local Governments to provide a safe and secure digital experience. We are excited to help CISA deliver an innovative, modern, and cost-efficient solution to the entire civilian federal government.
We will continue this path following our recent announcement that we are currently "In Process'' in the Federal Risk and Authorization Management Program (FedRAMP) Marketplace. The government's rigorous security assessment will allow other federal agencies to adopt Cloudflare's Zero Trust Security solutions in the future.
What's next?
We are looking forward to working with Accenture Federal Services to deliver this protective DNS resolver solution to CISA. This contract award demonstrates CISA's belief in the importance of having protective DNS capabilities as part of a layered defense. We applaud CISA for taking this step and allowing us to partner with the US Government to deliver this solution.
Like CISA, we believe that teams large and small should have the tools they need to protect their critical systems. Your team can also get started using Cloudflare to secure your organization today. Cloudflare Gateway, part of Cloudflare for Teams, is available to organizations of any size.
---
1https://www.cisa.gov/about-cisa
2See, for example, https://www.cisa.gov/sites/default/files/publications/Addressing_DNS_Resolution_on_Federal_Networks_Memo.pdf; https://media.defense.gov/2021/Mar/03/2002593055/-1/-1/0/CSI_Selecting-Protective-DNS_UOO11765221.PDF