4 min read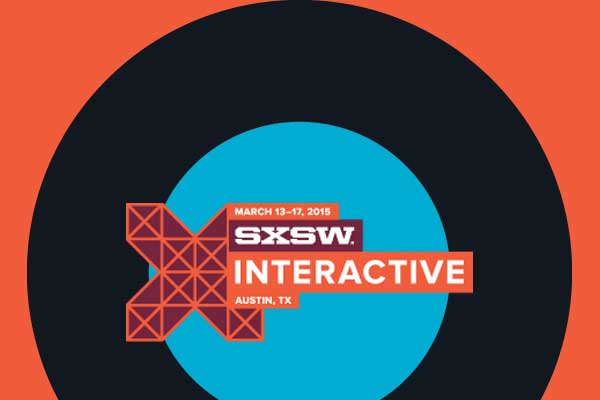 Has your Twitter feed been flooded with "vote for my SXSW panel" tweets? With so much buzz all over the place, we wanted to keep it simple and share all of the presentations and panels affiliated with CloudFlare, in one place. Check out CloudFlare's presentations and panels below. If our topics interest you, casting a vote will take just a few minutes!
How to vote:
To sign up go to this link
Enter your name & email address, then confirm your account
Log in with your new account and go to the "PanelPicker"
Click "search/vote" and search for your panel by title
VOTE
Please note: Voting ends on September 6th!
PanelPicker voting counts for 30% of a sessions acceptance to SXSW. Our panels cover a variety of topics from a tell-all that reveals the real story behind the male/female co-founder dynamic to exploring ways to protect human rights online. There's something for everyone so check them out and vote for your favorite! Every vote counts!
Help CloudFlare get to SXSW!
Presentations:
"Lean On" is the New "Lean In"
Matthew Prince, co-founder and CEO of CloudFlare will sit down with Michelle Zatlyn, co-founder and Head of User Experience at CloudFlare for a tell-all about founding a startup as a male/female team. A cross between "The Dating Game" and "21 Questions," this humorous--yet raw--joint interview will cover how co-founders of opposite sexes struggle and succeed.
Speakers:
Michelle Zatlyn, CloudFlare
Matthew Prince, CloudFlare
Fighting Surveillance can be Good for Business
Matthew Prince, co-founder and CEO of CloudFlare and Chris Soghoian, Principal Technologist and a Senior Policy Analyst at American Civil Liberties Union (ACLU) will discuss how US tech companies have realized that privacy can be a competitive advantage. They will focus on how building secure products designed to resist surveillance and government coercion can be good for business.
Speakers:
Christopher Soghoian, American Civil Liberties Union (ACLU)
Matthew Prince, CloudFlare
How the Internet Works: A Primer
Join world-renowned British programmer and writer John Graham-Cumming for a technical primer on the journey through networks and packets of information. Learn about the Internet's early years and how it has evolved today, including the bottlenecks and hiccups nobody predicted, and predictions for its future.
Speaker:
John Graham-Cumming, CloudFlare
Panels:
We Take It for Granted: Defending All Human Rights
When we log onto the Internet most of us take for granted the right we have to write and say whatever we want. The Internet was built for all of us, not just the powerful. Attendees of this session will hear from NGO's, civil society groups, technology companies and victims of online censorship about the biggest threats to freedom of speech on the Internet today. They'll hear what companies and individuals are doing to ensure a free and open Internet does not become a memory.
Speakers:
Kenneth Carter, CloudFlare
Christopher Soghoian, ACLU
Ebele Okobi, Yahoo!
Ronald Deibert, The Citizen Lab
A Must for Startups: 10 Tips About Law Enforcement
This panel serves as a practical guide for any startup founder or core team to become familiar with their individual law enforcement strategy. Attendees will hear from experts on every side of this issue to learn how to push back when it's appropriate, how to preserve a company's rights, and how to constructively work with law enforcement agencies.
Speakers:
Jamie Tomasello, CloudFlare
Nick Grossman, Union Square Ventures
Nicole Nearing, Kik Interactive, Inc.
Nate Cardozo, Electronic Frontier Foundation
Anyone Can Prevent Cyberwar-- Here's How
Governments, cyber militias, and others increasingly seek to exploit the digital security vulnerabilities of their adversaries to cause physical harm including imprisonment, disappearances, and even murder. Learn more from security researchers and victims alike about how these crimes have unfolded and what you can do to prevent them.
Speakers:
Ryan Lackey, CloudFlare
Bill Marczak, Bahrain Watch
Eva Galperin Electronic Frontier Foundation
Runa Sandvik Freedom of the Press Foundation
David Partners with Goliath: BD Hacks for Startups
This group of business development gurus will discuss tactics that will propel your company forward and attract the right partner. Learn from panelists who have been building partnerships for their entire careers--assembling some of the largest partnerships in the tech industry. They'll cover the good, the bad, and the ugly of architecting large-scale partnerships.
Speakers:
Maria Karaivanova, CloudFlare
Bob Rosin, LinkedIn
Niall Wall, Box
Bernie Brenner, www.truecar.com
Don't Stand So Close to Me: Engineering & Sales
This panel will focus on growing sales without ruining your engineering culture. Sales leaders from the world's most engineering-focused companies will discuss lessons learned from making both cultures strong--apart. Learn how to work better together and what fundamental shifts are needed to maximize your company's potential in the marketplace.
Speakers:
Chris Merritt, CloudFlare
Scott Doughman, Yahoo!
Armando Mann, RelateIQ
Mitch Spolan, Chegg