3 min read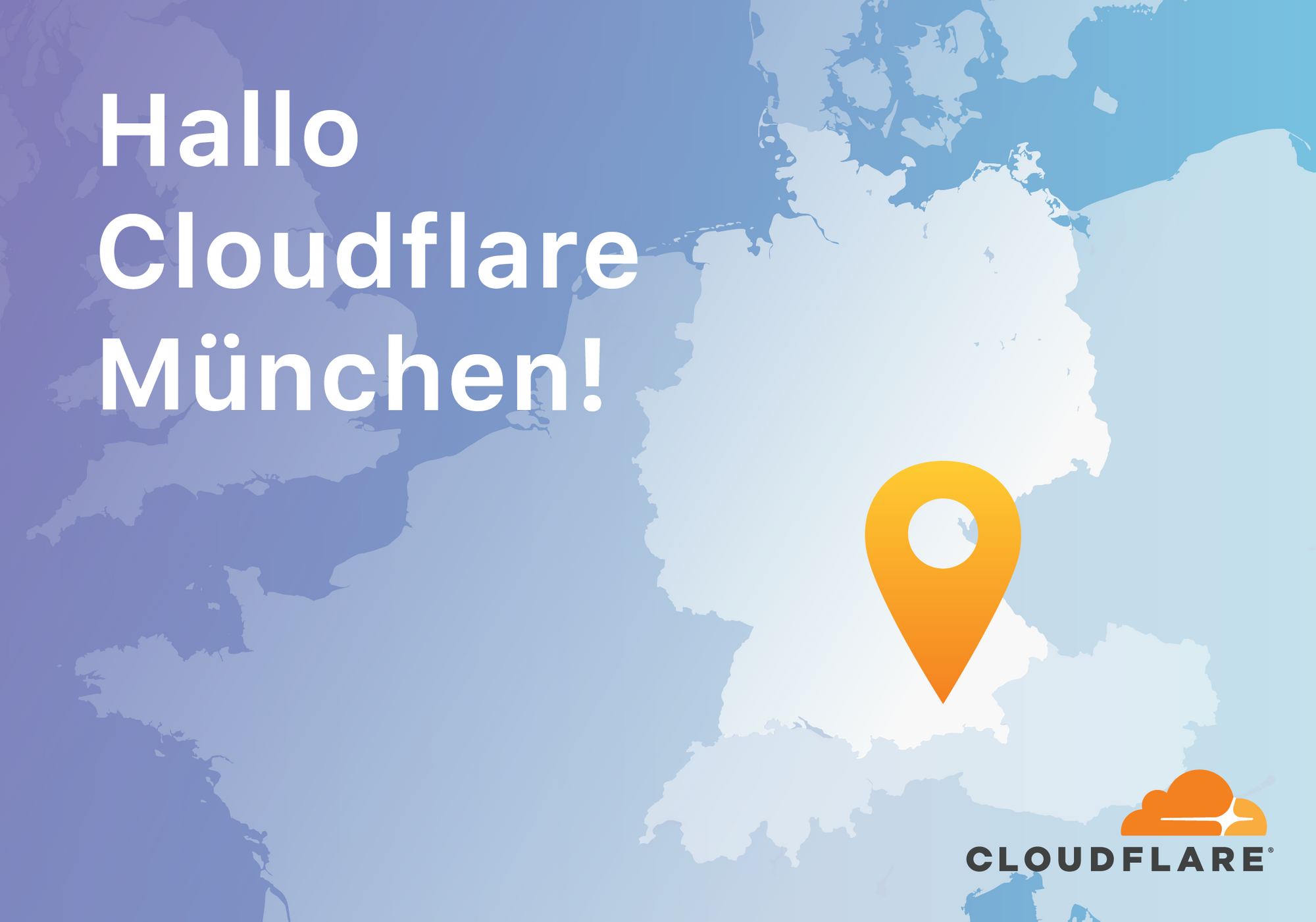 Why Cloudflare?
I am incredibly excited to announce that I'm joining Cloudflare as the Head of DACH (Deutschland, Austria & Switzerland-CH) to help to expand Cloudflare's demand in Germany, Austria, and Switzerland. Having been in the technology industry for many years, Cloudflare's mission to help build a better Internet was frankly the reason I joined, and I'm now very eager to start working towards this.
I quickly learned how Cloudflare helps to speed up and secure over 10 million Internet properties by protecting these customers from a wide range of online attacks and providing the reliability needed to run strong businesses. Security, privacy, and performance are key drivers for almost every business: from large traditional enterprises to purely online businesses and even individuals building their own personal brand. I could go on and on. The more I learned, the more excited I became.
One of Cloudflare's major strengths is its global network. Cloudflare already has data centers in seven cities in the DACH region (with more to come) helping to ensure the Internet is fast, safe, and reliable for users online in the region. So while I get the honor of opening our first office in Germany (in Munich), I loved that Cloudflare had already been working towards this and in the market with customers.
Another important aspect for me was the company's culture. During my interview experience with Cloudflare, I witnessed an incredible passion for the company from everyone, which left me with a strong feeling that this is the right environment for me. This team wants to make a difference. Cloudflare has a very determined team, and everyone is aligned behind the same goal: to help make the Internet better, for everyone. I also appreciated the company's commitment to diversity in our employee base, and I will be building up the DACH team with that same commitment in mind. I can't wait for what's ahead.
Cloudflare is at the forefront of the direction the market is heading. We have an extremely talented and passionate team, and I am thrilled to now be a part of achieving Cloudflare's mission.
What's going on in the region?
Over the last 17 years, I have helped Symantec and Veritas to build strong teams and grow their businesses in Central Europe, including in the DACH region. I'm now excited to help expand on our strong global network and to build an even greater presence for Cloudflare in the DACH region.
Germany has the largest national economy in Europe and the fourth-largest by nominal GDP in the world.  From many of the largest corporations in the world, to the thriving German "Mittelstand" companies, I see organisations in the region trying to gain advantages from technology in a secure, reliable, and scalable way. With the opening of the new office in Munich, and the ongoing support of our EMEA headquarters in London, we will be able to significantly step up our support for DACH customers and partners.
Looking ahead
I'm excited to get started. Please look out for announcements about upcoming customer events and webinars. I'd be delighted to meet you there in person. Or, you can get in touch with me at shenke (at) cloudflare.com.
And, in case you are wondering, yes, we are hiring in the region. We are looking for Account Executives and Solution Engineers in Munich. If you are interested in exploring a career on our team in Germany, please keep in touch.