1 min read
Cebu City, the second most populous metro area, but oldest city in the Philippines is the home of Cloudflare's newest Data Center.
Located centrally in the Philippines, Cebu has had a long standing tradition of trade and business activity, the word itself "Cebu" meaning trade. It's central location brings excellent coverage to central and southern Philippines, while our existing location in Manila, serving the Manila Metro and northern Philippines.

Photo by Zany Jadraque / Unsplash
Cebu's history covers hundreds of years, with rich local culture and international influence dating back from the first Spanish visitors to modern trade and shipping. One of the more popular dishes is Lechon.
Cebu is known for its white sand beaches. In between making millions of websites and applications faster and more secure for the Philippine internet users, we hope our servers can get some excellent R&R on the famous beaches.
The Cloudflare Global Anycast Network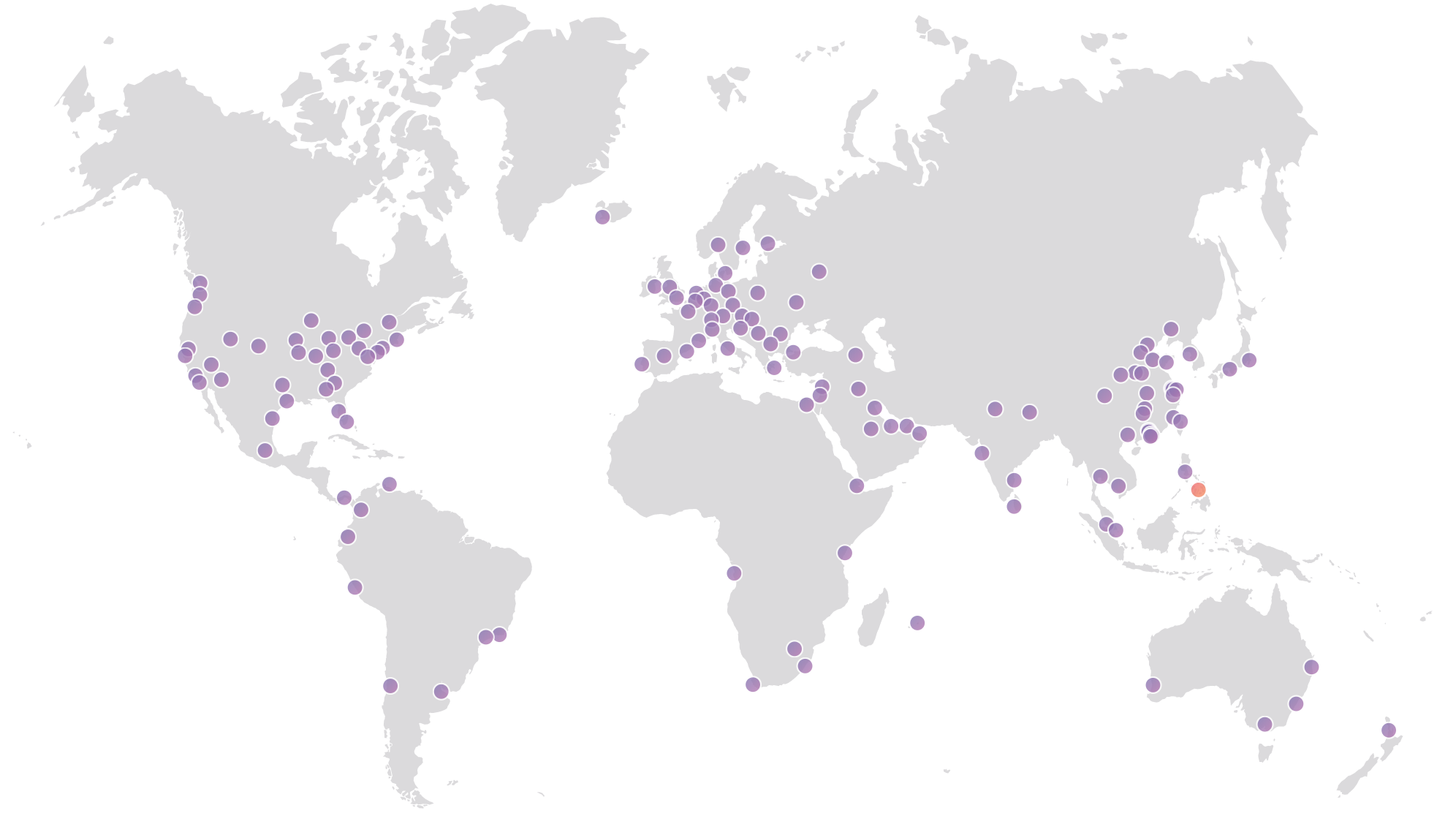 This map reflects the network as of the publish date of this blog post. For the most up to date directory of locations please refer to our Network Map on the Cloudflare site.