11 min read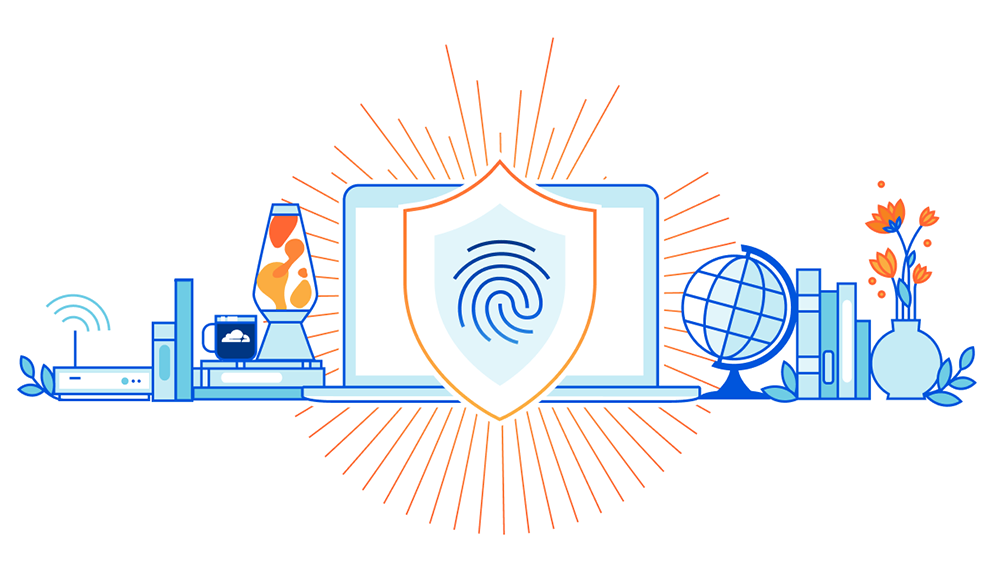 When a country throws a privacy party, Cloudflare is there! We are proud to be an official sponsor of the Australian Privacy Awareness Week 2023, and we think this year's theme of "Privacy 101: Back to Basics" is more important now than ever. In recent months, Australians have been hit with the news of massive personal data privacy breaches where millions of Australian citizens' private and sensitive data was compromised, seemingly easily. Meanwhile, the Australian Attorney General released its Privacy Act Review Report 2022 earlier this year, calling for a number of changes to Australia's privacy regulations.
You're probably familiar with the old-school privacy basics of giving users notice and consent. But we think it's time for some new "privacy basics". Thanks to rapid developments in new technologies and new security threat vectors, notice and consent can only go so far to protect the privacy of your personal data. New challenges call for new solutions: security solutions and privacy enhancing technologies to keep personal data protected. Cloudflare is excited to play a role in building and using these technologies to help our customers keep their sensitive information private and enable individual consumers to protect themselves. Investing in and offering these technologies is part of our mission to help build a better Internet – one that is more private and more secure.
Cloudflare is fully committed to supporting Australian individuals and organizations in protecting their and their users' privacy. We've been in Australia since Sydney became Cloudflare's 15th data center in 2012, and we launched our Australian entity in 2019. We support more than 300 customers in Australia and New Zealand, including some of Australia's largest banks and online digital natives with our world-leading privacy and security products and services.
For example, Australian tech darling Canva, whose online graphic design tool is used by over 35 million people worldwide each month, uses a number of our solutions that help Canva protect its network from attacks, which in turn ensures that the data of its millions of users is not breached. And we are proud to support Citizens of the Great Barrier Reef, which is a participant of Cloudflare's Project Galileo. Through Project Galileo, we've helped them to secure their origin server from large bursts of traffic or malicious actors attempting to access the website.
This is why we're proud to support Australia's Privacy Awareness Week 2023, and we want to share our expertise on how to empower Australian organizations in securing and protecting the privacy of their users. So let's look at a few key privacy basics and how we think about them at Cloudflare:
Minimize the data you collect, and then only use that data for the purpose for which it was collected.
Employ reasonable and appropriate security measures — with the bar for what this means going higher every day.
Create a culture of privacy by default.
Minimizing personal data in the clear
At Cloudflare, we believe in empowering individuals and entities of all sizes with technological tools to reduce the amount of personal data that gets funneled into the data ocean that is the Internet — regardless of whether someone lives in a country with laws protecting the privacy of their personal data. If we can build tools to help individuals share less personal data online, then that's a win for privacy no matter what their country of residence.
In 2018, Cloudflare launched the 1.1.1.1 public DNS resolver — the Internet's fastest, privacy-first public DNS resolver. Our public resolver doesn't retain any personal data about web requests. And because we baked anonymization best practices into the 1.1.1.1 resolver when we built it, we were able to demonstrate that we didn't have any personal data to sell when we asked independent accountants to conduct a privacy examination of the 1.1.1.1 resolver. And when you combine our 1.1.1.1 public resolver with Warp, our VPN, then your Internet service provider can no longer see every site and app you use—even if they're encrypted. Which means that even if they wanted to, the ISP can't sell your data or use it to target you with ads.
We've also invested heavily in new technologies that aim to secure Internet traffic from bad actors; the prying eyes of ISPs or other man-in-the-middle machines that might find your Internet communications of interest for advertising purposes; or government entities that might want to crack down on individuals exercising their freedom of speech.
For example, DNS records are like the addresses on the outside of an envelope, and the website content you're viewing is like the letter inside that envelope. In the snail mail world, courts have long recognized that the address on the outside of a letter doesn't deserve as much privacy protection as the letter itself. But we're not living in an age where the only thing someone can tell from the outside of the envelope are the "to" and "from" addresses and place of postage. The digital envelopes of DNS requests can contain much more information about a person than you might expect. Not only is there information about the sender and recipient addresses, but there is specific timestamp information about when requests were submitted, the domains and subdomains visited, and even how long someone stayed on a certain site. Since these digital envelopes contain so much personal information, we think it's just as important to encrypt this information as to encrypt the contents of the digital letter inside. This is why we doubled down on DNS over HTTPS (DoH).
But we thought we could go further. We were an early supporter of Oblivious DoH (ODoH). ODoH is a proposed DNS standard — co-authored by engineers from Cloudflare, Apple, and Fastly — that separates IP addresses from queries, so that no single entity can see both at the same time. ODoH requires a proxy as a key part of the communication path between client and resolver, with encryption ensuring that the proxy does not know the contents of the DNS query (only where to send it), and the resolver knowing what the query is but not who originally requested it (only the proxy's IP address). This means the identity of the requester and the content of the request are unlinkable. This technology has formed the basis of Apple's iCloud Private Relay system, which ensures that no single party handling user data has complete information on both who the user is and what they are trying to access. Cloudflare is proud to serve as a second relay for Apple Private Relay.
But wait - there's more! We've also invested heavily in Oblivious HTTP (OHTTP), an emerging IETF standard and is built upon standard hybrid public-key cryptography. Our Privacy Gateway service relays encrypted HTTP requests and responses between a client and application server. With Privacy Gateway, Cloudflare knows where the request is coming from, but not what it contains, and applications can see what the request contains, but not where it comes from. Neither Cloudflare nor the application server has the full picture, improving end-user privacy.
We recently deployed Privacy Gateway for Flo Health Inc., a leading female health app, for the launch of their Anonymous Mode. With Privacy Gateway in place, all request data for Anonymous Mode users is encrypted between the app user and Flo, which prevents Flo from seeing the IP addresses of those users and Cloudflare from seeing the contents of that request data.
And in the area of analytics, we've developed a privacy-first, free web analytics tool. Popular analytics vendors glean visitor and site data in return for web analytics. With business models driven by ad revenue, many analytics vendors track visitor behavior on websites and create buyer profiles to retarget website visitors with ads. But we wanted to give our customers a better option, so they wouldn't have to sacrifice their visitors' privacy to get essential and accurate metrics on website usage. Cloudflare Web Analytics works by adding a JavaScript snippet to a website instead of using client-side cookies or instead of fingerprinting individuals using their IP address.
Investing in security to protect data privacy
A key "privacy basic" that is also a fundamental element of almost all data protection legislation globally is the requirement to adopt reasonable and appropriate security measures for the personal data that is being processed. And as was the case with the most recent data breaches in Australia, if personal data is accessed without authorization, poor or failed security measures are often to blame.
Cloudflare's security services enable our customers to screen for cybersecurity risks on Cloudflare's network before those risks can reach the customer's internal network. This helps protect our customers and our customers' data from a range of cyber threats. By doing so, Cloudflare's services are essentially fulfilling a privacy-enhancing function in themselves. From the beginning, we have built our systems to ensure that data is kept private, even from us, and we have made public policy and contractual commitments about keeping that data private and secure.
But beyond securing our network for the benefit of our customers, Cloudflare is most well-known for its application layer security services – Web Application Firewall (WAF), bot management, DDoS protection, SSL/TLS, Page Shield, and more. We also embrace the critical importance of encryption in transit. In fact, we see encryption as so important that in 2014, Cloudflare introduced Universal SSL to support SSL (and now TLS) connections to every Cloudflare customer. And at the same time, we recognize that blindly passing along encrypted packets would undercut some of the very security that we're trying to provide. Data privacy and security are a balance. If we let encrypted malicious code get to an end destination, then the malicious code may be used to access information that should otherwise have been protected. If data isn't encrypted in transit, it's at risk for interception. But by supporting encryption in transit and ensuring malicious code doesn't get to its intended destination, we can protect private personal information even more effectively.
Let's take an example – In June 2022, Atlassian released a Security Advisory relating to a remote code execution (RCE) vulnerability affecting Confluence Server and Confluence Data Center products. Cloudflare responded immediately to roll out a new WAF rule for all of our customers. For customers without this WAF protection, all the trade secret and personal information on their instances of Confluence were potentially vulnerable to data breach. These types of security measures are critical to protecting personal data. And it wouldn't have mattered if the personal data were stored on a server in Australia, Germany, the U.S., or India – the RCE vulnerability would have exposed data wherever it was stored. Instead, the data was protected because a global network was able to roll out a WAF rule immediately to protect all of its customers globally.
Some of the biggest data breaches in recent years have happened as a result of something pretty simple – an attacker uses a phishing email or social engineering to get an employee of a company to visit a site that infects the employee's computer with malware or enter their credentials on a fake site that lets the bad actor capture the credentials and then use those to impersonate the employee and log into a company's systems. Depending on the type of information compromised, these kinds of data breaches can have a huge impact on individuals' privacy. For this reason, Cloudflare has invested in a number of technologies designed to protect corporate networks, and the personal data on those networks.
As we noted during our CIO week earlier this year, the FBI's latest Internet Crime Report shows that business email compromise and email account compromise, a subset of malicious phishing campaigns, are the most costly – with U.S. businesses losing nearly $2.4 billion. Cloudflare has invested in a number of Zero Trust solutions to help fight this very problem:
Link Isolation means that when an employee clicks a link in an email, it will automatically be opened using Cloudflare's Remote Browser Isolation technology that isolates potentially risky links, downloads, or other zero-day attacks from impacting that user's computer and the wider corporate network.
With our Data Loss Prevention tools, businesses can identify and stop exfiltration of data.
Our Area 1 solution identifies phishing attempts, emails containing malicious code, and emails containing ransomware payloads and prevents them from landing in the inbox of unsuspecting employees.
These Zero Trust tools, combined with the use of hardware keys for multifactor authentication, were key in Cloudflare's ability to prevent a breach by an SMS phishing attack that targeted more than 130 companies in July and August 2022. Many of these companies reported the disclosure of customer personal information as a result of employees falling victim to this SMS phishing effort.
And remember the Atlassian Confluence RCE vulnerability we mentioned earlier? Cloudflare remained protected not only due to our rapid update of our WAF rules, but also because we use our own Cloudflare Access solution (part of our Zero Trust suite) to ensure that only individuals with Cloudflare credentials are able to access our internal systems. Cloudflare Access verified every request made to a Confluence application to ensure it was coming from an authenticated user.
All of these Zero Trust solutions require sophisticated machine learning to detect patterns of malicious activity, and none of them require data to be stored in a specific location to keep the data safe. Thwarting these kinds of security threats aren't only important for protecting organizations' internal networks from intrusion – they are critical for keeping large scale data sets private for the benefit of millions of individuals.
How we do privacy at Cloudflare
All the technologies we build are public examples of how at Cloudflare we put our money where our mouth is when it comes to privacy. We also want to tell you about the ways — some public, some not — we infuse privacy principles at all levels at Cloudflare.
Employee education and mindset: An understanding of privacy is core to a Cloudflare employee's experience right from the start. Employees learn about the role privacy and security play in helping to build a better Internet in their first weeks at Cloudflare. During the comprehensive employee orientation, we stress the role each employee plays in keeping the company and our customers secure. All employees are required to take annual data protection training, and we do targeted training for individual teams, depending on their engagement with personal data, throughout the year.
Privacy in product development: Cloudflare employees take privacy-by-design seriously. We develop products and processes with the principles of data minimization, purpose limitation, and data security always front of mind. We have a product development lifecycle that includes performing privacy impact assessments when we may process personal data. We retain personal data we process for as short a time as necessary to provide our services to our customers. We do not track customers' end users across sites. We don't sell personal information. We don't monetize DNS requests. We detect, deter, and deflect bad actors — we're not in the business of looking at what any one person (or more specifically, browser) is doing when they browse the Internet. That's not what we're about.
Certifications: In addition to the extensive internal security mechanisms we have in place to protect our customers' data, we also have become certified under industry standards to demonstrate our commitment to data security. We hold the following certifications: ISO 27001, ISO 27701, ISO 27018, AICPA SOC2 Type II, FedRamp Moderate, PCI DSS 3.2.1, WCAG 2.1 AA and Section 508, C5:2020, and, most recently, the EU Cloud Code of Conduct.
Privacy-focused response to government and third-party requests for information: Our respect for our customers' privacy applies with equal force to commercial requests and to government or law enforcement requests. Any law enforcement requests that we receive must strictly adhere to the due process of law and be subject to judicial oversight. We believe that U.S. law enforcement requests for the personal data of a non-U.S. person that conflict with the privacy laws of that person's country of residence (such as Australia's Privacy Act) should be legally challenged. We commit in our Data Processing Addendum that we will fight government data requests where such a conflict exists. In addition, it is our policy to notify our customers of a subpoena or other legal process requesting their customer or billing information before disclosure of that information, whether the legal process comes from the government or private parties involved in civil litigation, unless legally prohibited. We also publicly report on the types of requests we receive, as well as our responses, in our semi-annual Transparency Report. Finally, we publicly list certain types of actions that Cloudflare has never taken in response to government requests, and we commit that if Cloudflare were asked to do any of the things on this list, we would exhaust all legal remedies in order to protect our customers from what we believe are illegal or unconstitutional requests.
And there's more to come…
Cloudflare is committed to fully support Australia's privacy goals, and we are paying close attention to the current conversations around updating Australia's privacy law and regulatory structure. And our 2023 roadmap includes focusing on the APEC Cross-Border Privacy Rules (CBPR) System as a way to demonstrate our continued commitment to global privacy and paving the way for beneficial cross-border data transfers.
Happy Privacy Awareness Week 2023!