3 min read
Courtesty of PublicDomainPictures.net
As we have talked about repeatedly in this blog, we at Cloudflare are not fans of the behavior of patent trolls. They prey upon innovative companies using overly-broad patents in an attempt to bleed settlements out of their targets. When we were first sued by a patent troll called Blackbird Technologies last spring, we decided that we weren't going along with their game by agreeing to a modest settlement in lieu of going through the considerable effort and expense of litigation. We decided to fight.
We're happy to report that earlier today, the United States District Court for the Northern District of California dismissed the case that Blackbird brought against Cloudflare. In a two-page order (copied below) Judge Vince Chhabria noted that "[a]bstract ideas are not patentable" and then held that Blackbird's attempted assertion of the patent "attempts to monopolize the abstract idea of monitoring a preexisting data stream between a server" and is invalid as a matter of law. That means that Blackbird loses no matter what the facts of the case would have been.
The court's ruling comes in response to a preliminary motion filed by Cloudflare under Section 101 of the U.S. Patent Act. That section defines what sort of things can be patented. Such motions are generally referred to as "Alice" motions because the U.S. Supreme Court held in a 2014 case (Alice Corp. v. CLS Bank Int'l) that a two-part test could be used to determine patent eligibility based on whether something is more than merely an abstract idea or at least creates an inventive use for an abstract principle. The Alice test helps to determine whether something is patentable subject matter or an unpatentable fundamental concept. Judge Chhabria found that Blackbird's '355 patent was too abstract to be patentable subject matter.
Before the court ever even considered Cloudflare's actions, it found that the supposed innovation reflected in Blackbird's patent was too abstract to have been protectable in the first place. This means that the case against Cloudflare could not continue, but further, that the patent is completely invalid and Blackbird cannot use it to sue ANYONE in the future.
All of this only confirms the position we've taken from the beginning with regard to the way that Blackbird and other patent trolls operate. Blackbird acquired an absurdly broad patent from an inventor that had apparently never attempted to turn that patent into a business that made products, hired people, or paid taxes. And Blackbird used that patent to harass at least three companies that are in the business of making products and contributing to the economy.
Blackbird still has a right to appeal the court's order, and we'll be ready to respond in case they do. We will also report back soon to review our related efforts under Project Jengo.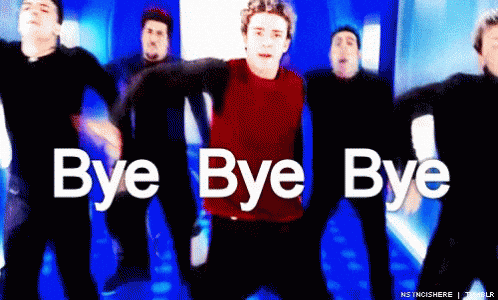 via Giphy